Canvas No. 5 | Connect I Collection
Regular price
Sale price
$52.00 USD
Unit price
per
Sale
Sold out
Share
What makes us individuals?
What connects us--
to ourselves and to others?
How do we connect?
Is it random--
or predetermined?
Why are we connected?
In what ways?
Can we come together--
to create, to live, to change, to grow?

These are the questions and ideas that inspired this collection which was done as 1 large painting created by 10 individual canvases put together. Each canvas is connected to another through paint stokes and features its own unique markings.

The painting was created with black, white, and grey acrylic paint applied in different methods to create various shapes and textures.

PRODUCT DETAILS:
This listing is for Canvas No. 5

Acrylic on canvas board

Canvas board measures 8"x10" and 1/8" thick

Can be displayed horizontally or vertically, each canvas is a one of a kind original piece of art

Each painting comes with a 5"x7" "Connect" print and custom A2 blank card (designs are original and will differ from what is shown) to encourage you to connect with someone.

Signed and numbered on the back

Each canvas is carefully wrapped in glassine paper and packaged in a clear sleeve. Ships in a non-bendable mailer.
ART FOR A CAUSE:
Each collection is paired with a non-profit organization to support the important work they do. 25% of proceeds from each piece from the Connect I Collection will be donated to The New Breath Foundation. The New Breath Foundation offers hope, healing, and new beginnings for Asian American & Pacific Islander (AAPI) new immigrants and refugees, people impacted by incarceration and deportation, and survivors of violence. Learn more: Atiliay.com/Connect1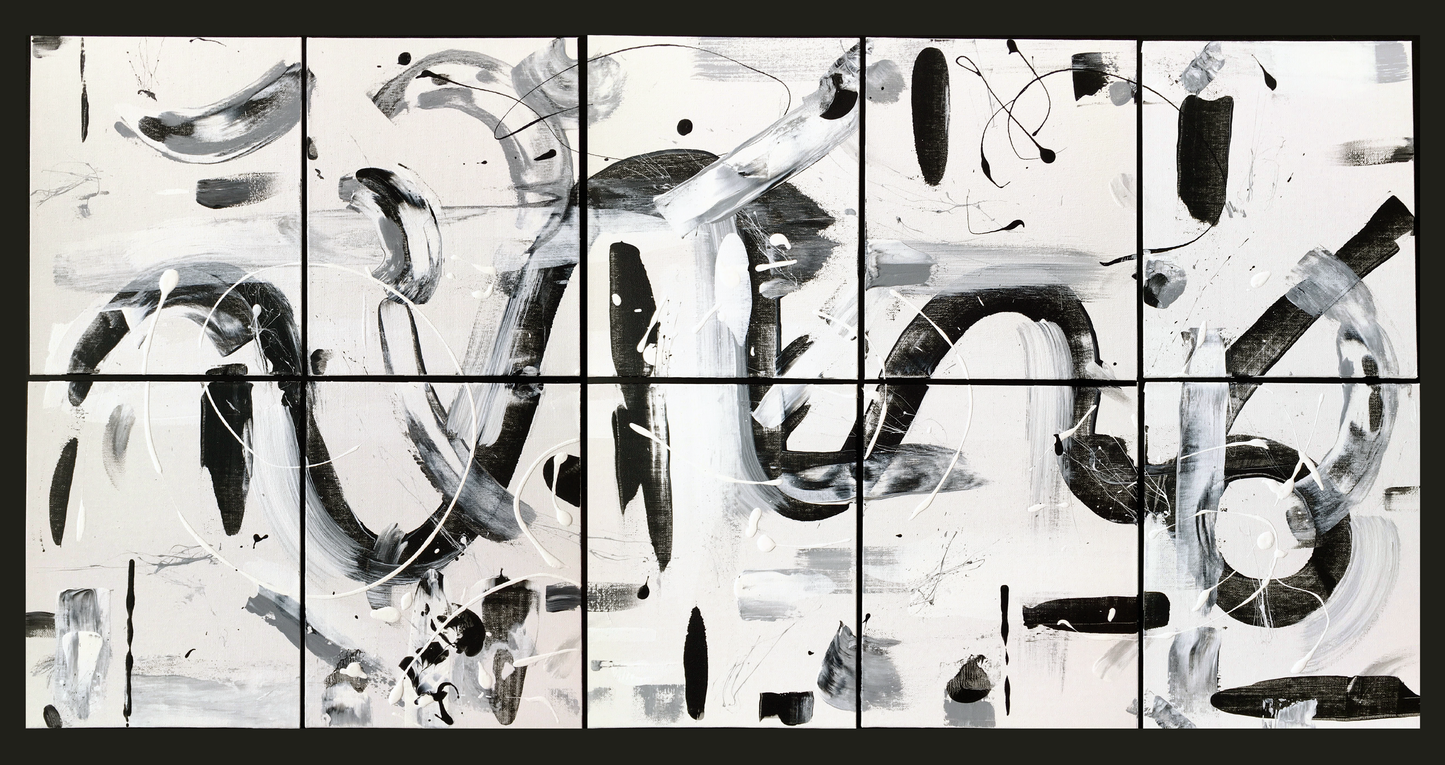 Shipping

Orders are packaged with care and typically ship within 1-3 business days. Orders over $65 ship for free within the US! Please view all shipping policies here.