100 Day Project Mini 9 | Days 81-90 "NĀNĀ I KE KUMU / Look To The Source"
Regular price
Sale price
$68.00 USD
Unit price
per
Sale
Sold out
Share
Alongside my main 100 Day Project (where I added one element to the same piece of paper for 100 days), I created 5x7 minis as a way to capture every 10 marks!
Each day when I made my mark on my main project, I did the same thing on my mini and began a new mini every 10 days. It was a way to highlight the different techniques and elements that were added (since a lot of the markings--especially the early ones--get covered or altered as the project progresses) and it was also an exploration in scale and creating in a shorter time frame.
I had so much fun making each of these minis and they have become so special to me! I hope you enjoy them as well!
Each mini begins as a single mark and I never know how the following days will unfold. This piece started with a bright yellow imprint made using twisted packing paper and it quickly started giving me island vibes, feelings of tranquility and peace surrounded by the sea, sun, and sky. And that of course made me think of the beautiful islands of Hawaii.
I wanted to incorporate all of this into the title of the piece, and as I was doing research, I came across the phrase, "NĀNĀ I KE KUMU". I saw a few definitions: "Look to the source", "Look to your Sense of Pace and sources of spirit, and you find your truth." and that it also meant that "one must study nature itself with all its wisdom that is portrayed in the forest and streams, the ocean with all its life and the air that keeps it alive." I really connect with this idea and I think it is very fitting for this mini.
Thinking of those affected by the Maui Wildfires, a portion of proceeds from this mini will be donated to help support the community.
"NĀNĀ I KE KUMU" includes marks from days 71-80 using the following tools and techniques:
81. Making An Imprint With Twisted Packing Paper
82. Corrugated Cardboard Landscape
83. Using Leaves, Rocks, & Plants With Watercolor
84. Layered Lighter Paint Onto The Cardboard
85. Blending Markers With Water
86. Punching A Stamping Foam
87. Bubble Wrap With Markers
88. Crumpling A Napkin To Apply & Remove Paint
89. Throwing Watercolor Soaked Cotton
90. Adding Gold Leaf Accents
PRODUCT INFO:
Measures 5" x  7"

Mixed media on 140 lb heavyweight watercolor paper
Signed on the back
Carefully packaged and ships in a non-bendable mailer
There is only one of this mixed media piece in the world!
Colors may vary slightly due to different monitors & setting.
View my entire Mixed Media 100 Day Project Collection here.

ART FOR A CAUSE:

10% of proceeds from this piece will be donated to People's Fund of Maui. They are providing direct assistance to Maui Community Members experiencing losses from the fires in Lahaina and Kula. If you are able to give, I encourage you learn more about what they are doing and make a donation directly on their website: https://www.eifoundation.org/peoples-fund-of-maui/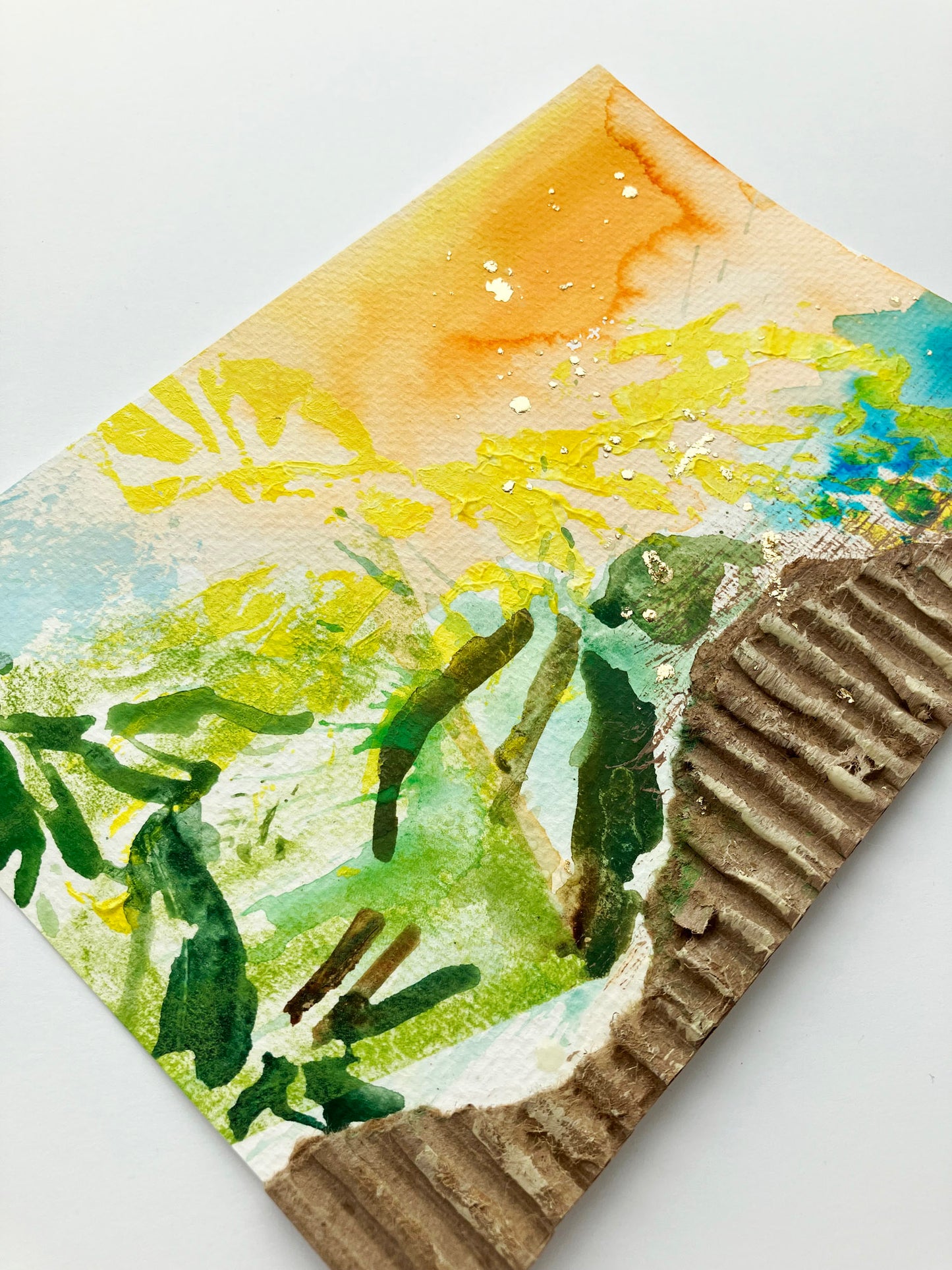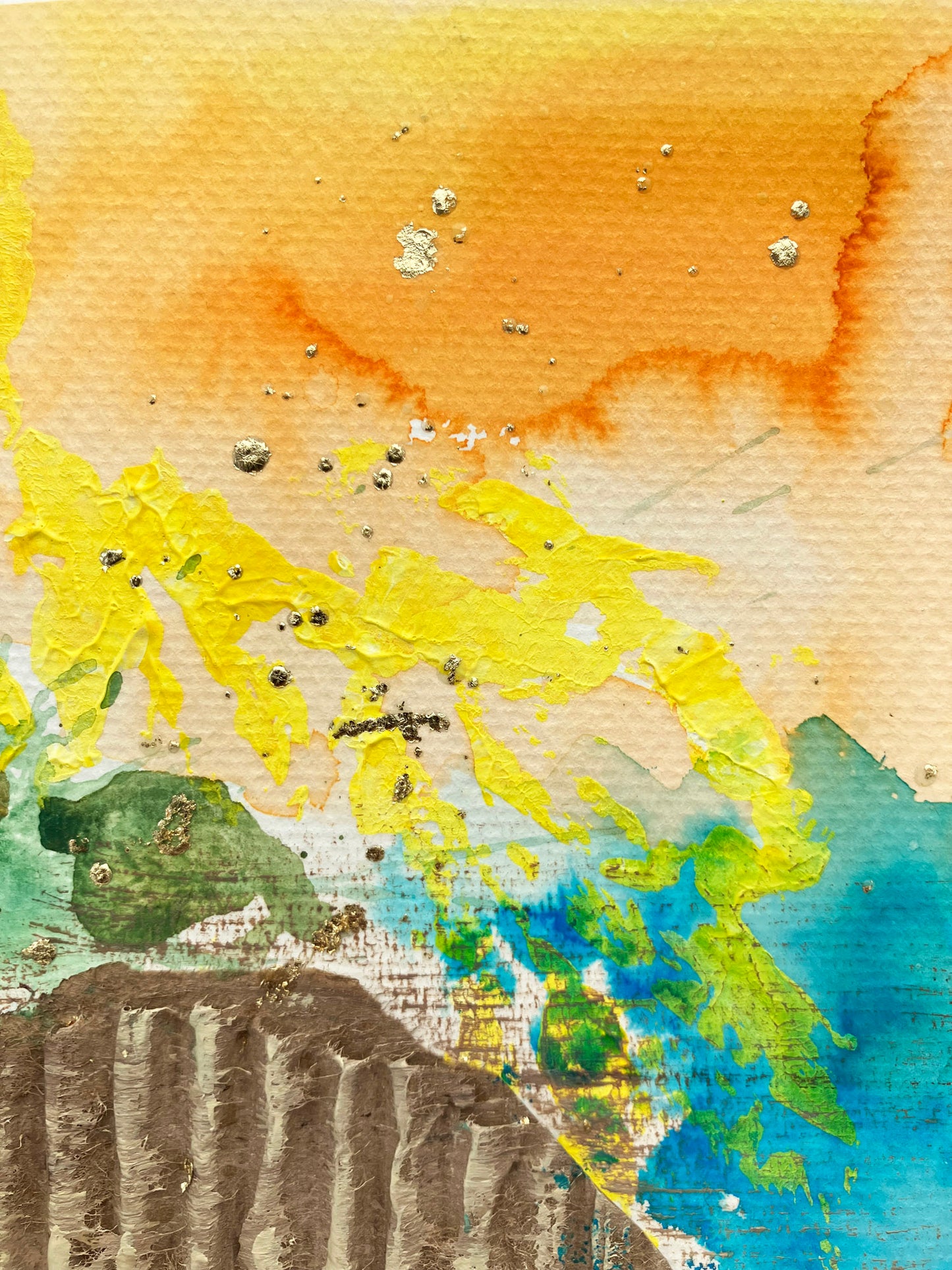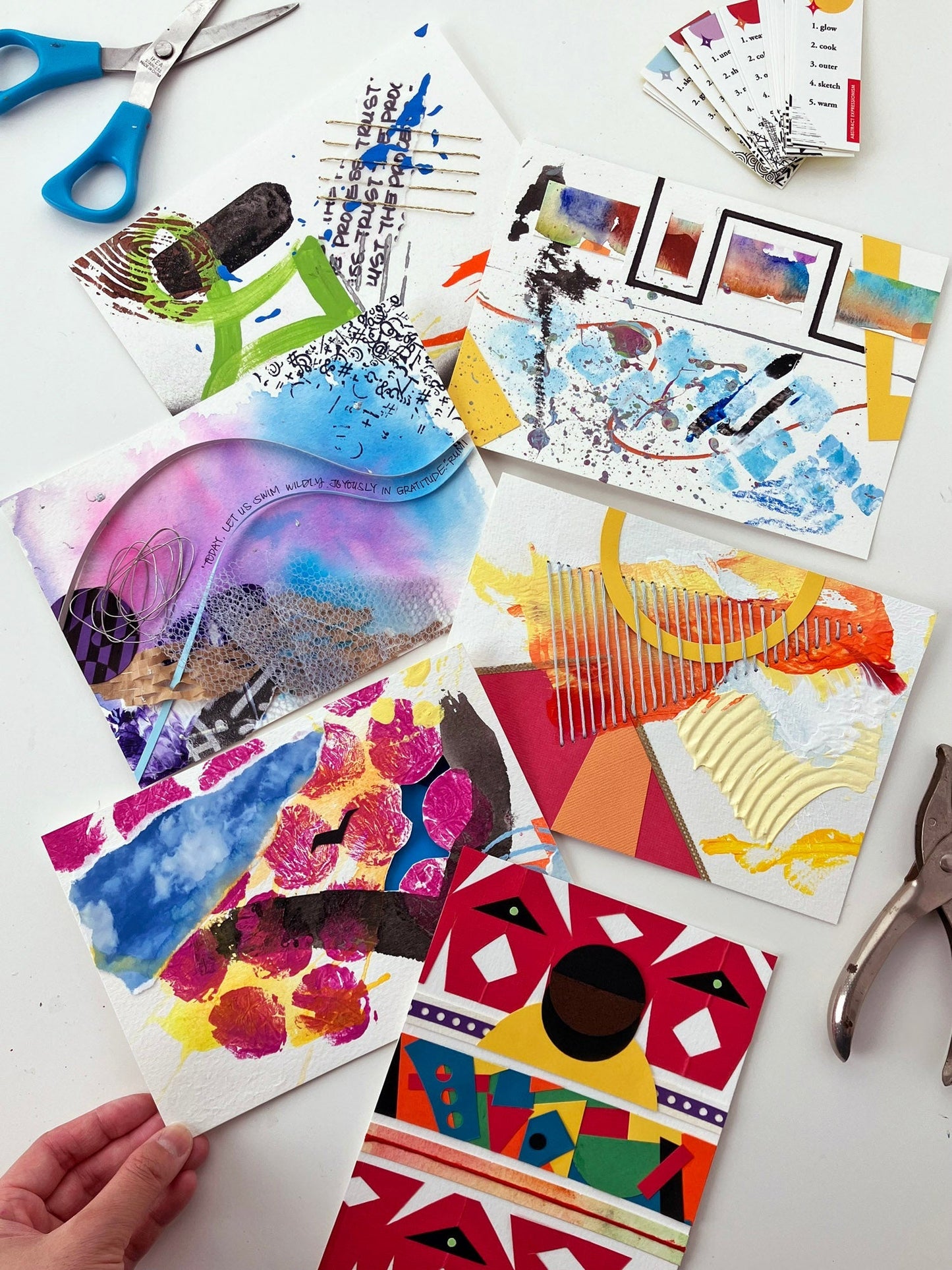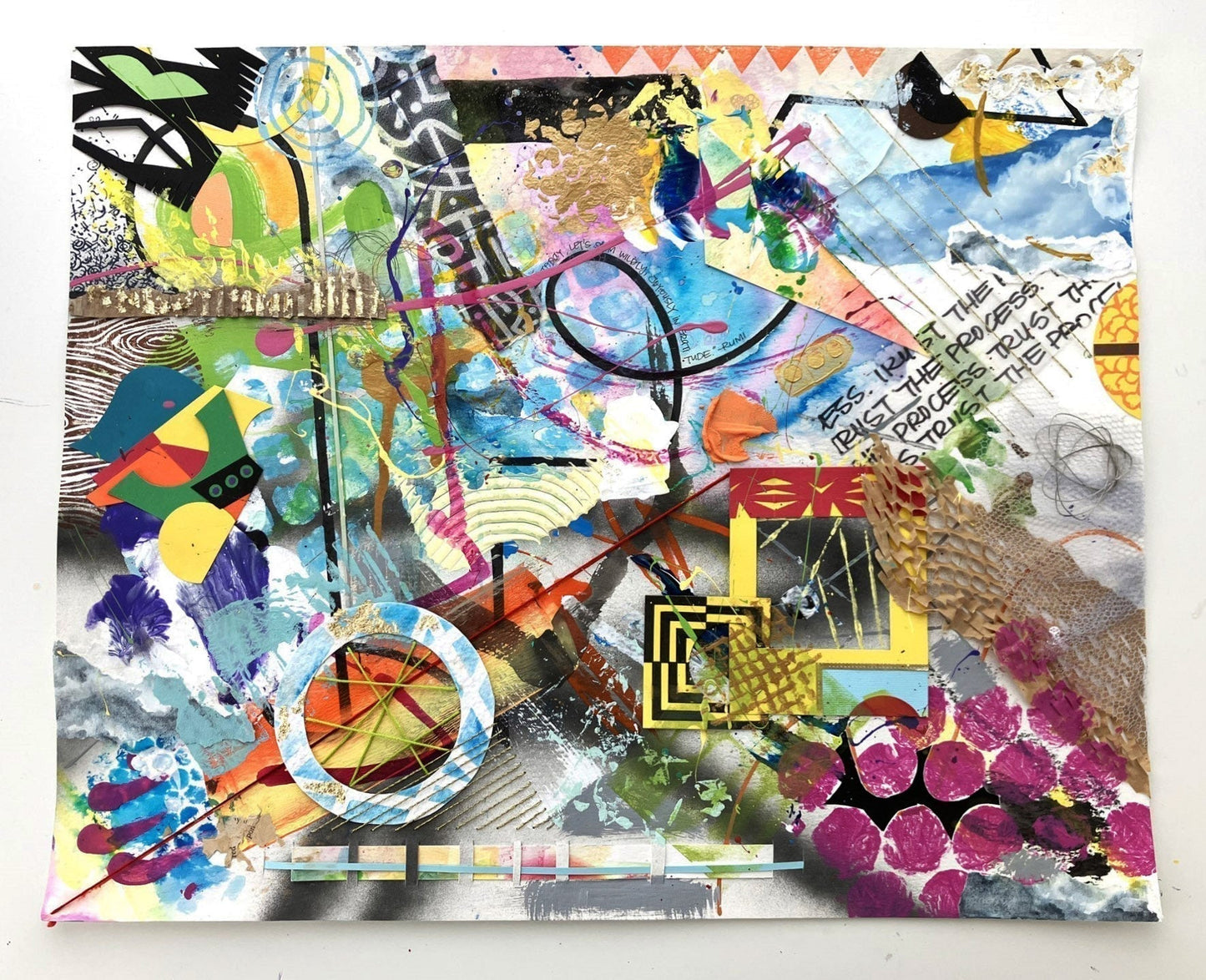 Shipping

Orders are packaged with care and typically ship from Southern California within 1-3 business days. Orders over $65 ship for free within the US! Please view all shipping policies here.