100 Day Project Mini 8 | Days 71-80 "The Joy Of Play"
Regular price
Sale price
$68.00 USD
Unit price
per
Sale
Sold out
Share
Alongside my main 100 Day Project (where I added one element to the same piece of paper for 100 days), I created 5x7 minis as a way to capture every 10 marks!
Each day when I made my mark on my main project, I did the same thing on my mini and began a new mini every 10 days. It was a way to highlight the different techniques and elements that were added (since a lot of the markings--especially the early ones--get covered or altered as the project progresses) and it was also an exploration in scale and creating in a shorter time frame.
I had so much fun making each of these minis and they have become so special to me! I hope you enjoy them as well!
This mini includes one of my favorite things to do--making splatters! Creating this entire piece was so much fun and I love the colors and shapes that came from each technique. I hope this mini inspires you to find joy through play :)
"THE JOY OF PLAY" includes marks from days 71-80 using the following tools and techniques:
71. Snapping A Rubber Band Onto The Page
72. Dipping My Fingers In Paint And Flicking
73. Splashing Paint From A Cup
74. Cardboard Stamp
75. Adding Baking Soda To Paint For Texture, Applying With A Palette Knife
76. Applying Paint Smoothly With A Palette Knife
77. Adding Multiple Colors Using A Cake Decorating Tool
78. Imprinting A Circle With A Lid
79. Letting Light Though The Window And Adding Watercolor Where The Light Touches
80. Loose Brush Stroke With Ink
PRODUCT INFO:
Measures 5" x 7"

Mixed media on 140 lb heavyweight watercolor paper
Signed on the back
Carefully packaged and ships in a non-bendable mailer
There is only one of this mixed media piece in the world!
Colors may vary slightly due to different monitors & setting.
View my entire Mixed Media 100 Day Project Collection here.

ART FOR A CAUSE:

A portion of proceeds from this piece will be donated to DonorsChoose.org to help support the arts and creativity in our classrooms.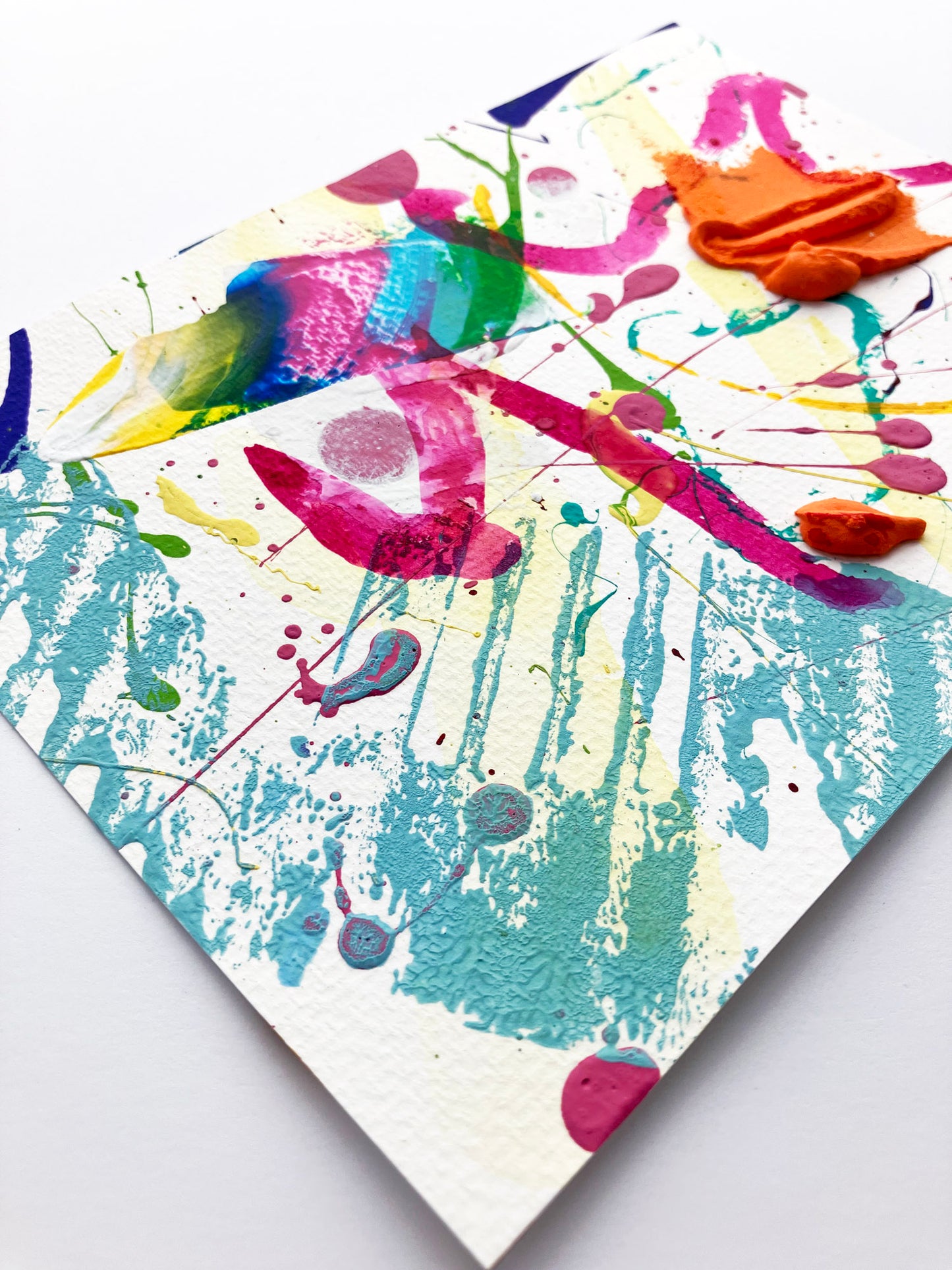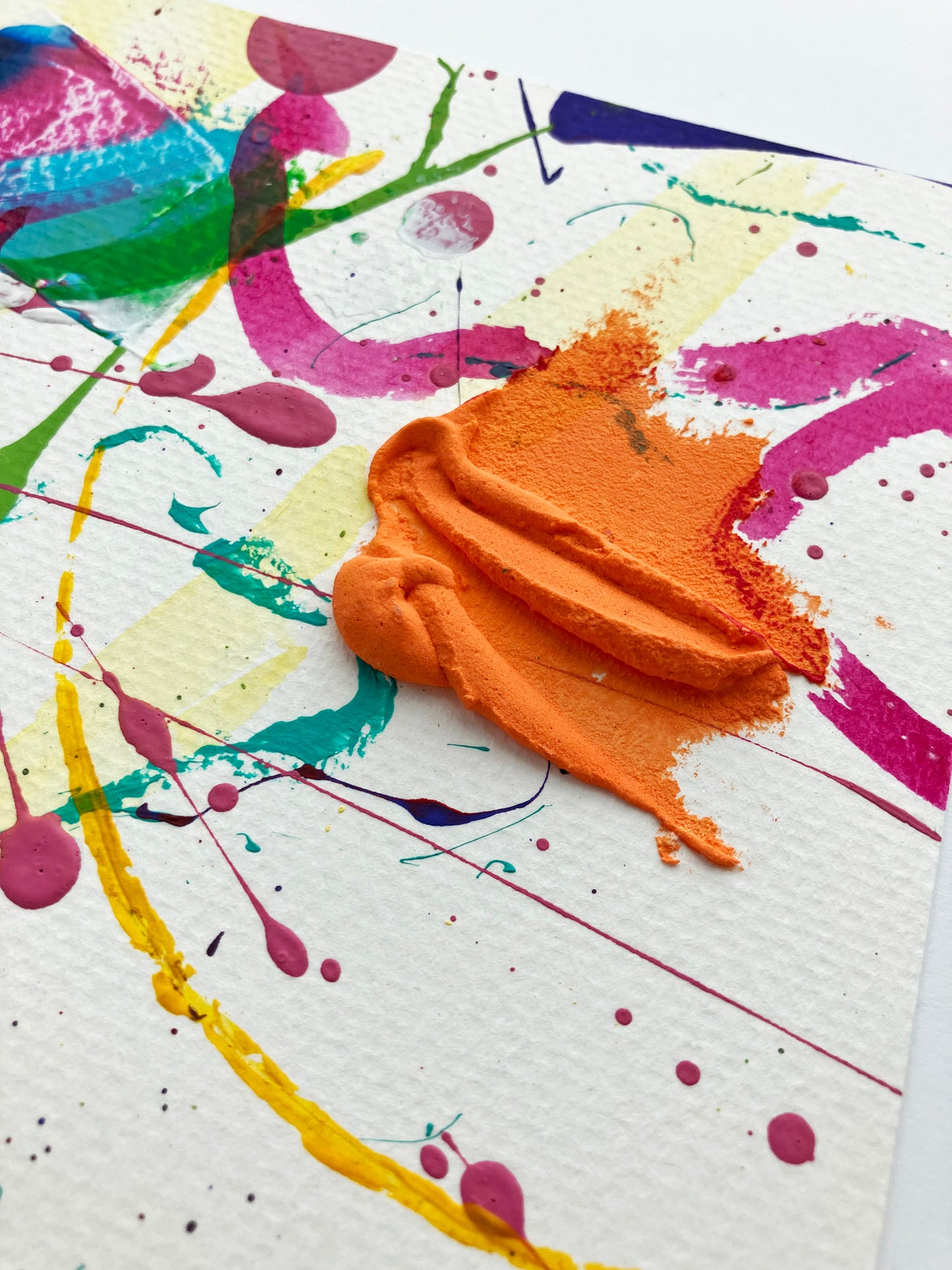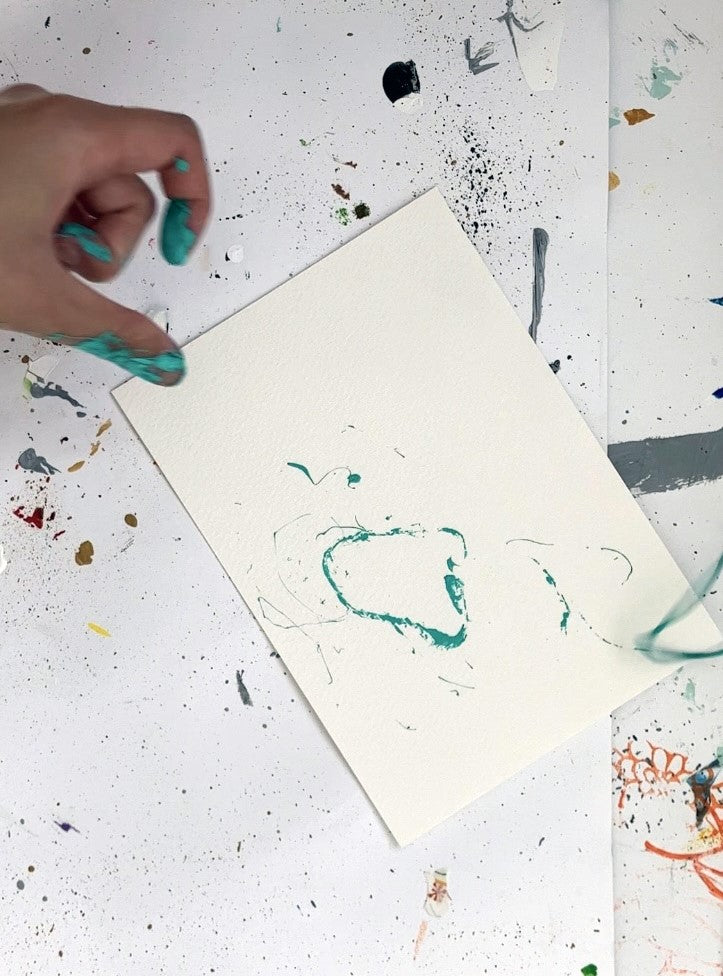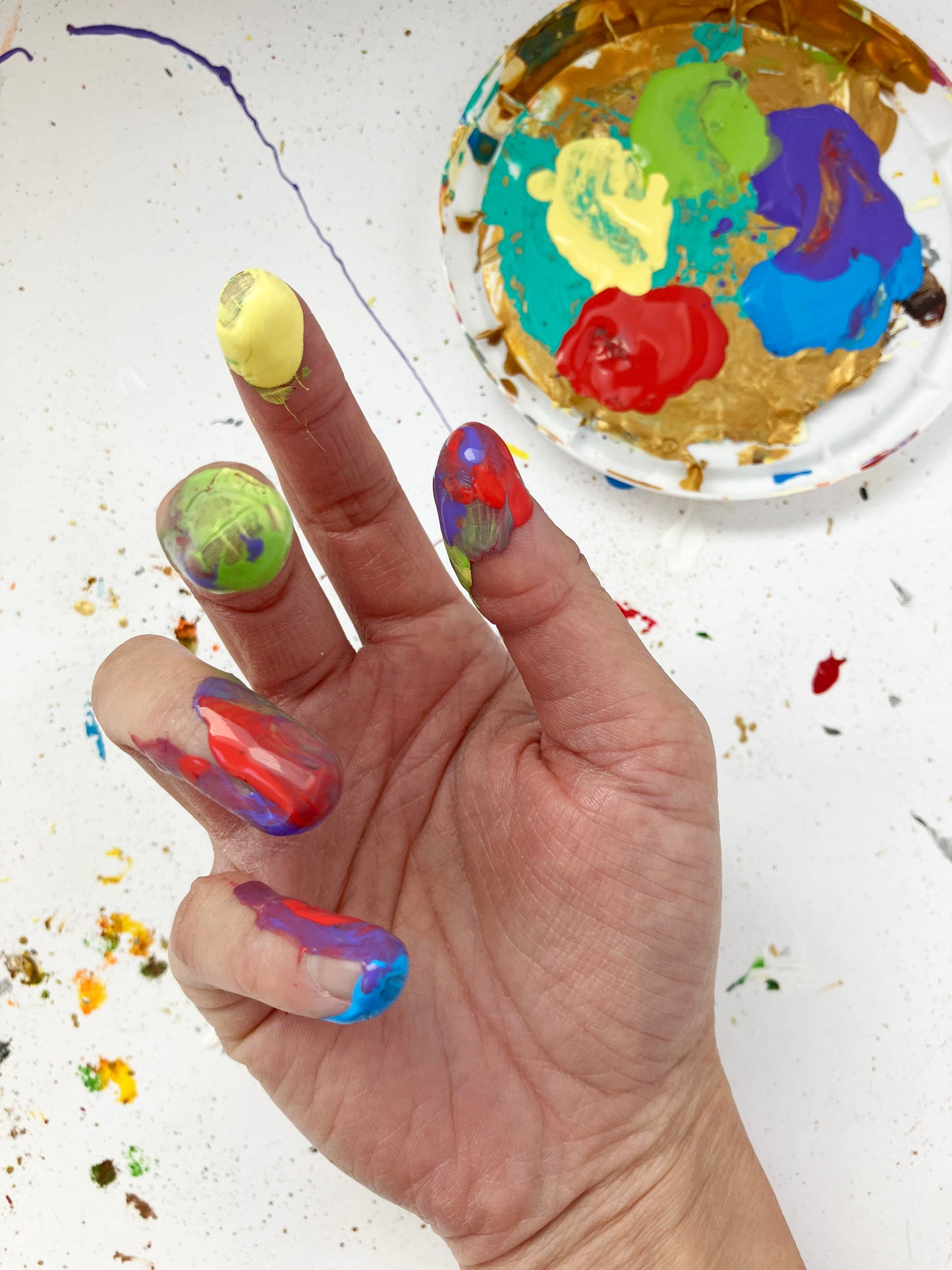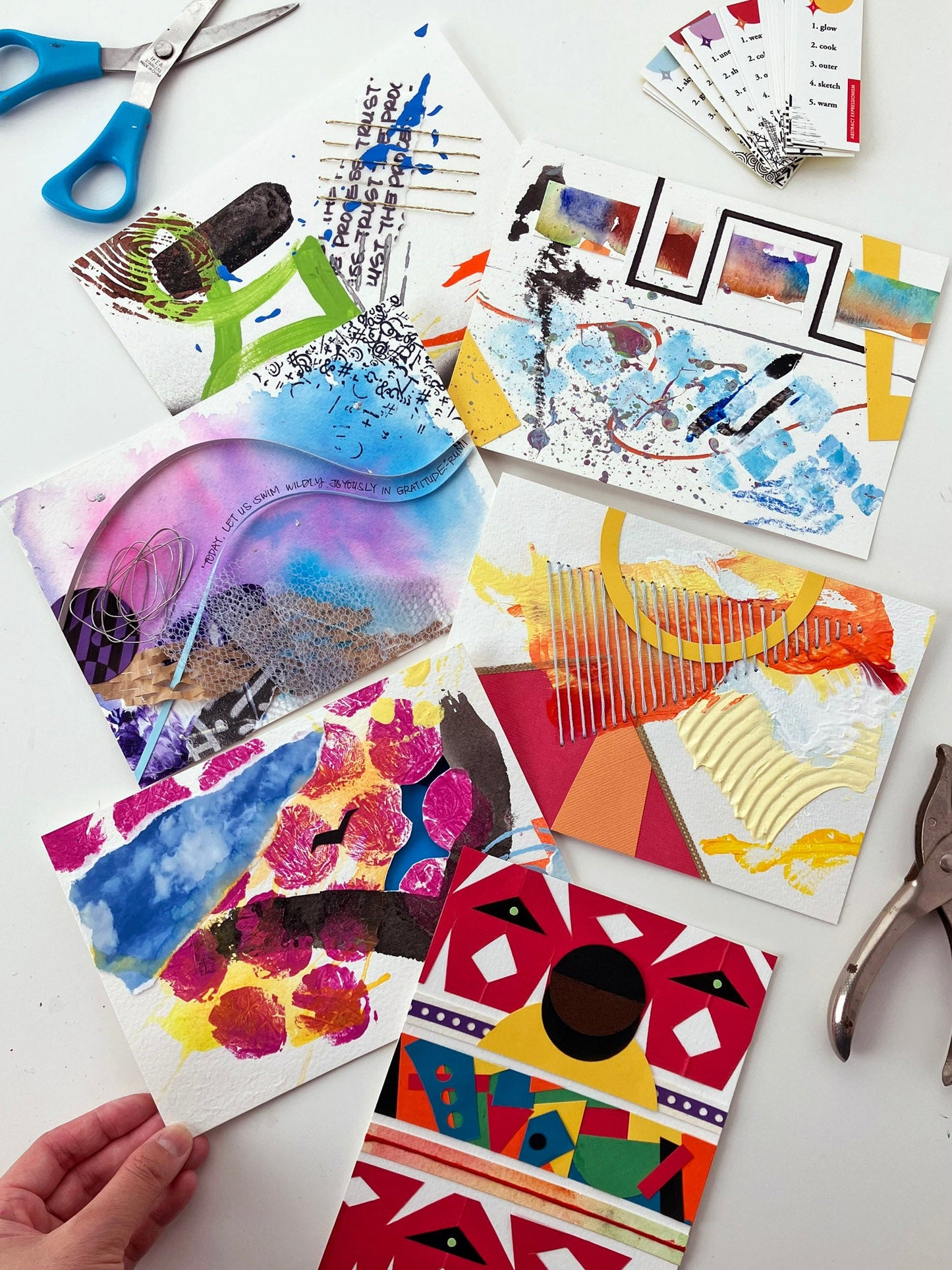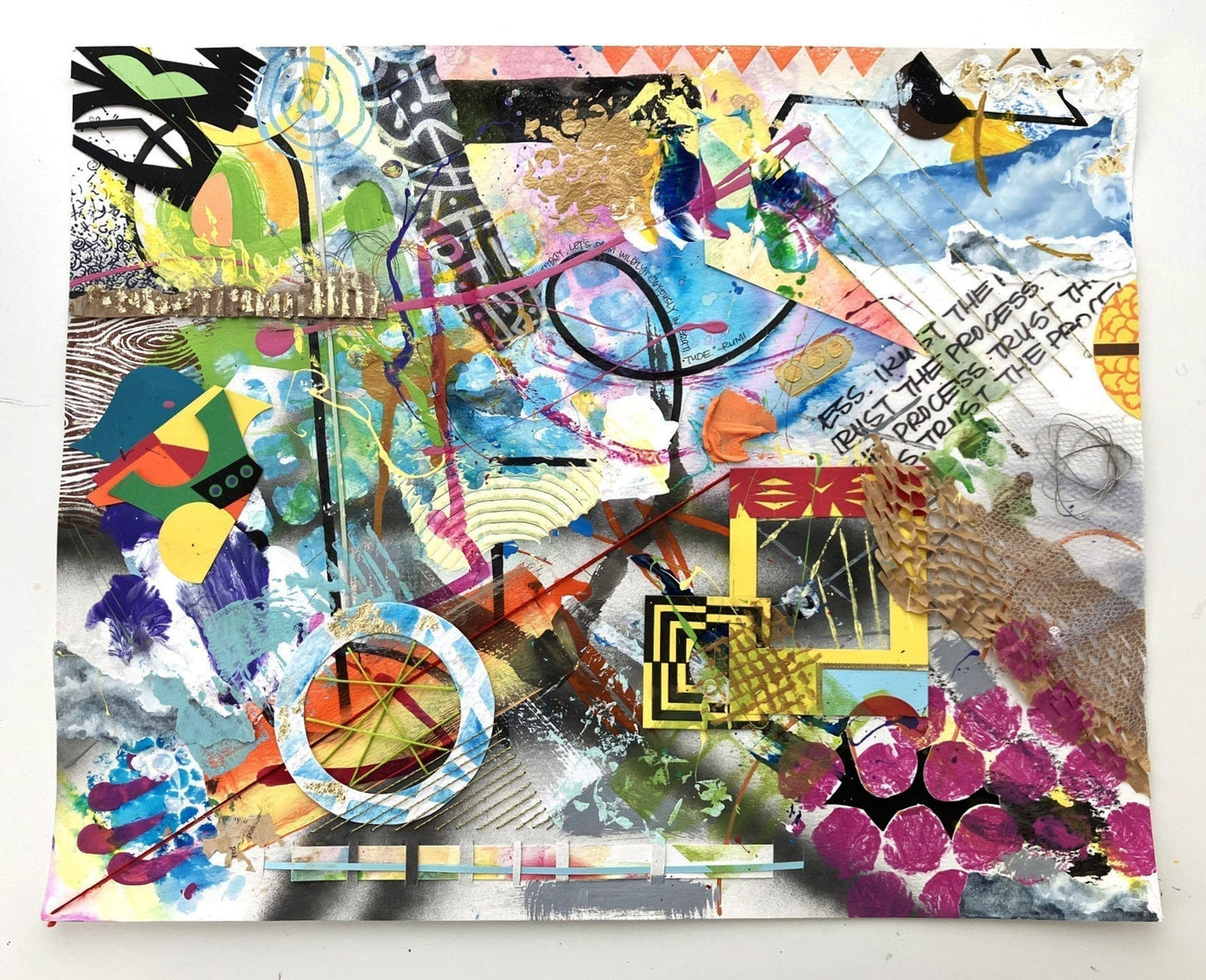 Shipping

Orders are packaged with care and typically ship from Southern California within 1-3 business days. Orders over $65 ship for free within the US! Please view all shipping policies here.